Welcome to Wires-X Club
For the many who enjoy using Wires-X Fusion ...
Our latest eQSL Card version.
Wires-X NET's & Events Calendars | Wiresx.Email | Wires-X Club BB | Wires-X Contact eCards
Wires-X NET and Event CALENDAR
APP COMING with our Calendars
yourcallsign@ wiresx.email
Registration opens 31 Oct 2020 for our new free email redirect service.
Please read our TOS*** before applying as your application expresses your
consent and agreement to follow our club email TOS rules.
First time requires Registration, to do this you must agree to our TOS before you are passed to the registration page.
Upon Registration you will be asked to verify your email address before Admin will review your application:
[ Email Verification and Admin Activation actions requied. ]
Once Admin receives your verification notice you will be prompted to select your Password ... Min Length is set to 8 characters.
[ A complex Password is require an upper case letter, lower case letter and a number. ]
Once approved by Admin, your Login thereafter requires both Username and Email.
Wires-X Club Contact eCards
Members of our Facebook group are eligible for our club contact card and its free of charger.
www.facebook.com/groups/wiresxclub/
Non Facebook users please email Admin with your callsign to request a Club card (Call will be verified).
Featured members card
Services offered inc Wires-X Email redirect address, Wires-X NET's and Events Calendars plus more ...
Club email redirect service, TOS***
1) Not to be used by anyone other than yourself
2) Not to be used for any commercial purpose
3) Not to be used in any way that could bring discredit to the club or fellow club members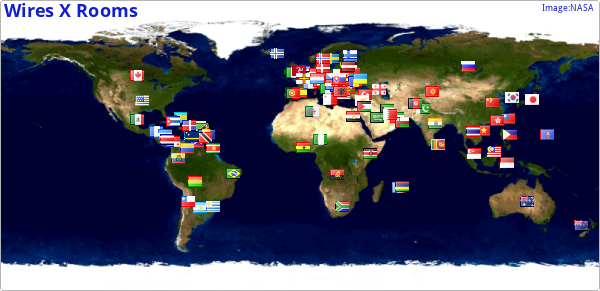 Email: admin@wires-x.club
This website is GDPR compliant.
Copyright M7WDX Amateur Radio Station. All rights reserved.